The screening venues of the 18th edition of the Festival are:
COGNE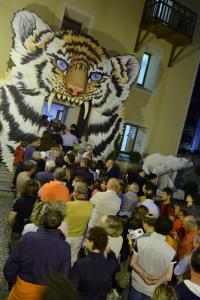 Maison de la Grivola and Auditorium Biblioteca Comunale
At the very heart of the Festival for 30 years: nestled at the foot of the Gran Paradiso massif, Cogne offers countless nature beauties exteding as far as the eye can see: snowy peaks, green meadows and limpid brooks. Cogne was officially declared Alpine Pearl on 1 January 2011, thus joining the network of councils which promote sustainable development and eco-friendly holidays.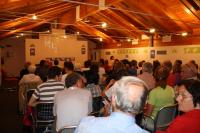 RHEMES-SAINT-GEORGES
Maison Pellissier
Maison Pellissier of Rhêmes-Saint-Georges is a multi-purpose, fully equipped room strategically situated in the valley of Rhêmes. It is an ideal location to host conferences and gatherings.
Maison Pellissier is jointly managed by Fondation Grand Paradis and the Council of Rhêmes-Saint-Georges. It has seating capacity for 150 people.
VALSAVARENCHE
Sala consiliare presso il Municipio – Coucil Chamber in the Townhall
The Council Chamber is situated on the top floor of the Townhall. It also hosts the Gran Paradiso National Park Visitor Centre, dedicated to the predators who live in the Park, particulalry lynx and wolf.
VILLENEUVE
Auditorium Scuole Medie Villeneuve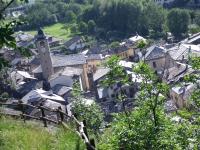 Located at 645 metres above sea level, the village of Villeneuve is nestled at the foot of the imposing rock face on which Châtel-Argent Castle was built around the year 1000. With a section of its territory included in the Gran Paradiso National Park, Villeneuve is situated at a distance of 10 kilometres from Aosta, at the intersection between Valsavarenche, Val di Rhêmes and Valgrisenche, as well as in the proximity of the Valley of Cogne.
CERESOLE REALE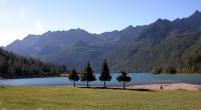 The territory of Ceresole Reale, situated at the westernmost edge of the Canavese area, includes a large section of the upper Valle Orco. Ceresole was adorned with the titol of Reale (Royal) by the King Vittorio Emanuele II, to which the Council granted the rights of hunting chamois and ibex.