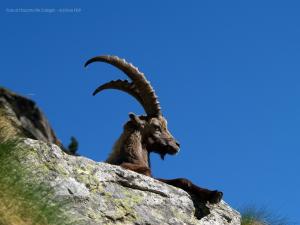 Created in 1984, the Gran Paradiso Film Festival is an international festival dedicated to nature cinema and one of the most important cinematic events held in the Autonomous Region of Aosta Valley. The purpose of the Festival is to contribute to the wider circulation of nature cinema, to the furthering of knowledge of the naturalistic heritage and to the growth of respect and awareness of the environment. It takes place against the splendid backdrop of Gran Paradiso, established in 1922 to protect ibex. And within the majestic mountain scenarios of the Park this Festival dedicated to Nature, intended to stimulate creativity and the search for a quality cultural offer, found its perfect location.
The Festival comprises three different sections: the International competition, open to international feature films and medium-length films dedicated to nature, aiming at promoting a wider knowledge of the natural and environmental peculiarities of the whole world also through cinema; CortoNatura, open to international short fiction films, short animated films or short documentaries dedicated to nature, in order to increase youth participation to the festival and promoting audiovisual production related to Nature; the cycle of events De Rerum Natura.
Steering council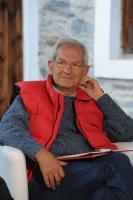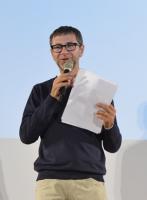 Enthusiasm, experience, competence and a deep link with the Gran Paradiso territory: these are the qualities of the Steering council of the Gran Paradiso Film Festival, composed by Fabio Fazio, Luciano Violante and Luisa Vuillermoz, who contribute with proposals that touch and sensitise the audience on the themes of nature, culture, show, art and science, making available to the Festival – for free – their competences, ideas and relationships.



An experience in nature
Dynamic, creative and attached to the territory they belong to, a territory they long to share, protect and value: these are the members of the Fondation Grand Paradis team, a group of motivated young people with different professional backgrounds and, thus, complementary to each other; a team that work every year with renewed energy in order to make the Gran Paradiso Film Festival an exciting and enriching experience for the public.

Fondation Grand Paradis team