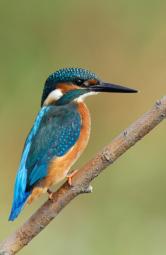 The International Competition is open to wildlife documentaries. Its aim is to further and promote the knowledge of nature and the environment peculiarities from all over the world, and to contribute to the wider circulation of nature cinema.
Ten wildlife documentaries, chosen by the Film selection committee among candidates from across the globe, compete for the 'Stambecco d'Oro Trophy', assigned by the Jury of the audience, and for the other awards assigned by the Festival juries.
The films are screened simultaneously in all venues every day at 9 p.m.

The official selection of the XIX edition: