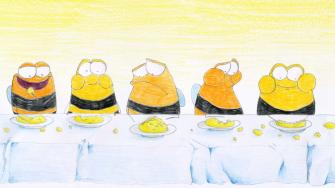 Cortonatura is dedicated to short film; the aim is to address the younger audiences and encourage audiovisual production on environment-related topics. The section is dedicated to international works addressing the theme of Nature; it is open to all genres (fictional films, animation or documentaries). The shorts are chosen by the Selection committee and compete for the CortoNatura award for best short film, assigned by the Jury of the audience and worth 1.000 euros.
The selection for the XIX edition:
COLOURFUL LUNCH STRATEGIES
Isabella Bollini
Italy | 2014 | 10'58"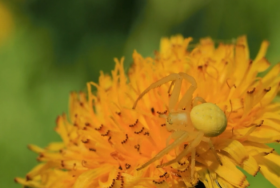 In the wildflowers meadows of the Italian Alps life is dominated by colours. For someone colours are an attraction but for others are an important surviving tool. Bumblebees need to follow flowers' colours to gather the nectar while crab spiders use colours to match the background as a way of camouflage while sitting on flowers waiting for preys to land.
QUAGGA
Olga and Tatiana Poliektova
Russia | 2013 | 2'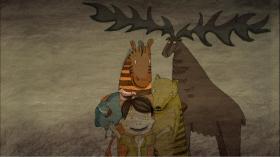 A reminder about the importance of protecting animals from extinction for the sake of our children.
CATALINA UND DIE SONNE
Anna Paula Hoenig
Germany | 2015 | 15'23"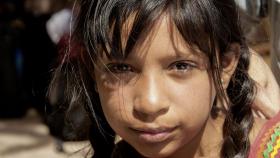 According to Catalina, if you want to see things clearly you need to close your eyes. The girl wanders across a vast salt lake under the blazing sun. According to her grandmother, the lake is made up of the dried tears of storytellers, for, in order for the sun to shine, a story must be sacrificed every day to the sun god Tata Inti. This is what the legend demands. Here in the highlands among llamas and cacti, Catalina is especially close to the sun. Her grandmother has already handed down an incredible number of stories to her and she must remember them all because, when her grandmother dies, it will be Catalina's turn. She is at one with the sun – and she has much to tell it.
JÄÄLIND
Chintis Lundgren
Estonia | 2014 | 4'12"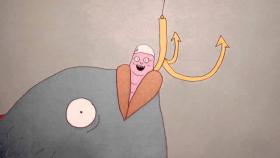 A young Kingfisher is thrown out of the nest and must now start a life independent from his parents. This turns out to be quite challenging.
UNE PASSION D'OR ET DE FEU
Sébastien Pins
Belgium | 2014 | 6'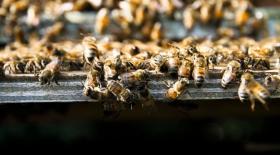 A beekeeper shares his worries about the future of his apiary school. A passion of gold and fire which definitely helps our environment to keep on living.
MALY COUSTEAU
Jakub Kouril
Czech Republic | 2014 | 8'05"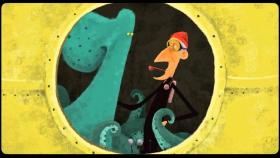 This short animated film about a little boy who longs for deep-sea adventures in a snow-covered city is a homage to Jacques Cousteau.
WILD BEARS IN SVALBARD
Corso Quilici
Italy, Canada | 2014 | 7'49"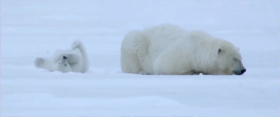 Cameramen try to trace down polar bears on the Island of Svalbard, travelling hundreds of kilometres from the nearest town, seeking the natural behaviour between a mother and her cub.
Director Corso Quilici will be present at Maison de la Grivola in Cogne.
NAIN GÉANT
Fabienne Giezendanner
France, Switzerland | 2013 | 11'28"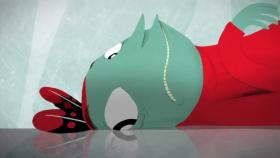 According to tradition, Petite Neige, a young inuit, needs to capture a diving bird so as to enter the world of grown-ups. On the verge of catching it, she falls into an extraordinary, yet disturbing, fjord that belongs to the Giant Dwarf, an ogre with the power to change his size at will merely by sneezing. An rite of passage tale for grown-ups and little ones.
THE CHICKEN
Una Gunjak
Germany, Croatia | 2014 | 14'57"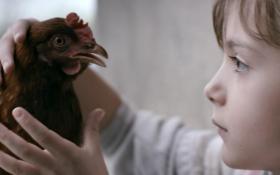 As a present for her 6th birthday, Selma gets a live chicken. When she realises the creature is going to be killed to feed the family she decides to set it free, unaware of the dangerous consequences such action will lead to... It is Sarajevo, year running 1993.
Parental guidance
PANDY
Matus Vizar
Slovakia, Czech Republic | 2013 | 11'28"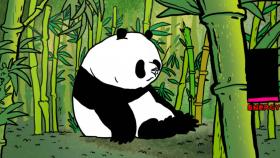 After millions of generations they have a good chance of becoming another extinct species. But one day, an all too active primate called the human being found them and they became a pawn in man's game.
Parental guidance