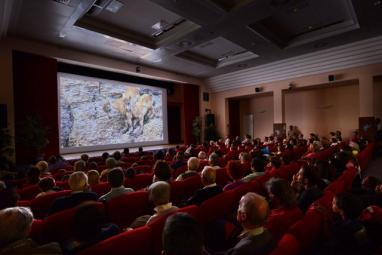 Cortonatura is dedicated to short film; the aim is to address the younger audiences and encourage audiovisual production on environment-related topics. The section is dedicated to international works addressing the theme of Nature; it is open to all genres (fictional films, animation or documentaries).
The shorts are chosen by the Selection committee and compete for the CortoNatura award for best short film, assigned by the Jury of the audience and worth 1.000 euros.
The followring are the short films selected for the 18th edition of the Festival:
ROLLIN' SAFARI by Constantin Paplow, Kyra Buschor and Anna Harbermehl - Germany, 2012 - 1'30''

The balloon animals of the Serengeti are struggling to follow their daily routine.
RECENTLY IN THE WOODS by Daniel Van Westen - Germany, 2012 - 1'

Recently in the Woods
is a short tale about acceptance and tolerance. Two horses laugh at a unicorn's horn because of it's different appearance.
ELK GRASS by Abbey Luck - U.S.A, 2013 - 2'

Combining traditional techniques with new animation technology, this animated music video for the song 'Elk Grass' by Pete Van Leeuwen captures the spirit of the lonely Elk Mountain and his longing for a companion.
REINDEER by Eva Weber - UK and Finland, 2011 - 3'15"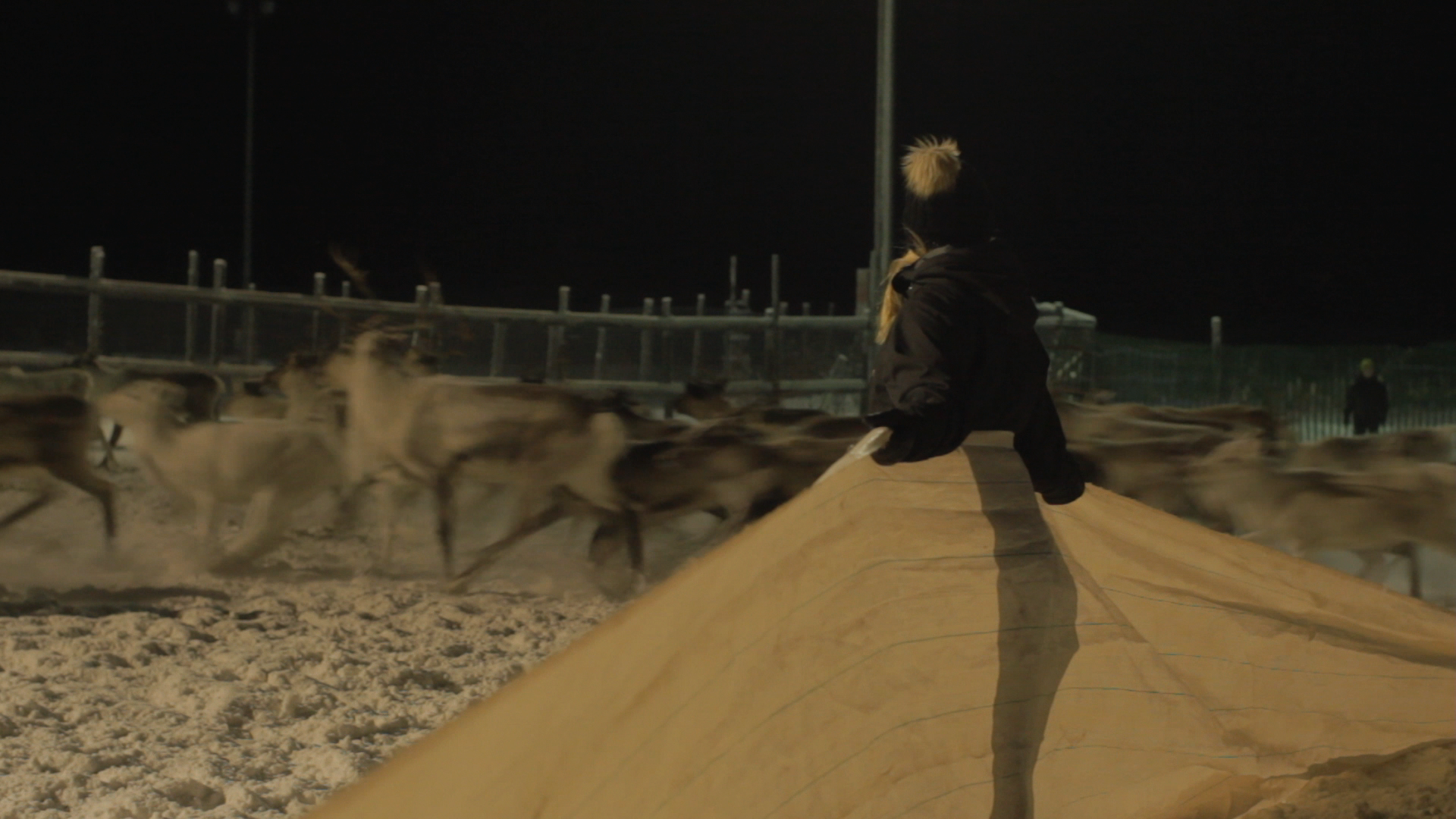 A poetic study in movement and sound, this film takes you on a journey to the twilight expanses of the Lappish wilderness to experience the ancient practice of reindeer herding or 'husbandry'.
PREMIER AUTOMNE by Carlos De Carvalho and Aude Danset - France, 2013 - 10'30"

Abel lives in the winter and Apolline lives in the summer. Isolated in their "natures", they never
met each other. They are not even supposed to meet. So when Abel crosses the border and
discovers Apolline, curiosity is overwhelming. Their encounter soon becomes more complicated.
VIGIA by Marcel Barelli - Switzerland, 2013 - 7'45''

My grandfather is telling me a story that he invented, and asks me to make a film out of it. Because of pollution, pesticides, and other toxic substances, a bee decides to leave her hive, looking for a more comfortable place for her to live in.
SANÃ by Marcos Pimentel - Brazil, 2013- 18'

In the backcountry of Maranhão state (Brazil), a boy and his searches amidst the immense landscape.
LETTRES A LA MER by Julien Telle and Renaud Perrin - France, 2013 - 4'41''

A line of water comes to life on a stone surface. It rushes into a hole, a pipe, and into the sea. The line splits and moves along the ground and the walls of the town. It seems to be looking for something or someone... Characters appear, then soldiers. The line moves madly, battle scenes emerge...
A TANGLED TALE by Corrie Francis Parks - U.S.A., 2013 - 5'13''
In this unusual romance, handtinted sand, becomes a metaphor for two souls as they join and separate. A lonely fish, hooked by an angler's line, encounters another in the same dire situation. As the two struggle, the physical connection moves deeper. Is it love or merely a will to survive?